Welcome to the part of our website where you can meet the faces behind Growtivation and Product That Works.
Our established, family-owned business is proud to have developed an excellent team, all of whom are dynamic, focused, positive and highly motivated towards helping you grow your own business and give you the best products to get the best results in the building, landscaping and growing arenas.
Find out more here about the various departments and marvellous individuals who make our business what it is today.
Graham Elsey
Operations & HR Director
Graham is responsible for overseeing the operational side of the company. On a daily basis this includes planning stock requirements, negotiating with suppliers and organising logistics. He works closely with the warehouse and customer service teams to ensure Growtivation consistently delivers an exceptional customer experience.
Having joined Growtivation in 2010 he says he enjoys working with a team of hard working, dedicated individuals who are all committed to solving problems and overcoming challenges.
Favourite Product: Draintex Geotextile Fabric
"There is often a lot of confusion in the marketplace as to which fabric to use for wrapping soakaways or land drains. When it comes to product selection, Draintex with its descriptive name and clear, simple branding, needs no explanation!"
Email Graham: graham.elsey@growtivation.com
Natasha Carswell
Customer Service Executive
Natasha's role involves processing orders, sorting orders and delivery queries and customer service. She works alongside different departments within the company to ensure customers receive a good service and says her day to day working life is always different.
Natasha joined the Growtivation team in July 2021, coming from customer service and sales roles. She says she enjoys being busy and building rapports with people. She added: "The best thing about working at Growtivation is the support you receive within the company and the family environment".
Favourite Product: Groundtex Woven Geotextile Fabric
"It's so versatile – an excellent heavy duty weed control membrane that can also be used as a ground stabilisation solution. Leaving little to no waste, it is used across a wide range of applications."
Email Natasha: natasha.carswell@growtivation.com
Alan Trussler
Warehouse Supervisor
Alan works in the warehouse, dealing with picking and packing of orders, deliveries, unloading containers, loading carriers at the end of the day and keeping the warehouse in order. He enjoys his working life because, for the first time in his career, he feels he's in a job where the company is growing year on year and every member of staff is doing their part to maximum levels to achieve success.
Favourite Product: Gravelrings Gravel Grid and Grassrings Grass Grid
"Since we started selling it, the volume that has gone out is amazing. Must be a great product!"
Email Alan: warehouse@growtivation.com
Ollie Day
Warehouse Operative
Ollie works in the Growtivation warehouse to pick and pack the orders ready for dispatch, unloading and loading containers, loading the carriers at the end of each day and manufacturing foam expansion joints. He also liaises with the operations team to ensure processes are running smoothly and says the best part about working for Growtivation is that it's like being part of a little family.
Favourite Product: Draintex Drainage Geotextile Fabric
"I'd recommend this drainage geotextile fabric to everyone because it has excellent drainage abilities as well as being versatile enough to be used as a ground stabilisation membrane beneath MOT type 1 or 3 aggregate."
Email Ollie: warehouse@growtivation.com
Linda Evans
Consultant HR Director
Linda's job role is to advise the directors at Growtivation on how to manage complex and time-consuming people issues as well as shaping the strategic experience. She works closely with the directors to put forward practical people solutions to meet business needs and objectives.
Linda started working alongside the Growtivation team in August 2021. She is commercially focused with over 20 years operational experience working in diverse markets: manufacturing, telecommunications, leisure, IT recruitment and financial services. Linda prides herself in being a Member of the Chartered Institute of Personnel and Development.
She enjoys being involved in management restructuring, compensation package reviews including: research and introduction of new benefits and developing competency frameworks to create development and training plans for individuals as well as teams.
Favourite product: Gravelrings Gravel Retention System
"My favourite product is Gravelrings, it provides an excellent solution to the common pitfalls of loose gravel surfaces".
Email Linda: Linda.Evans@growtivation.com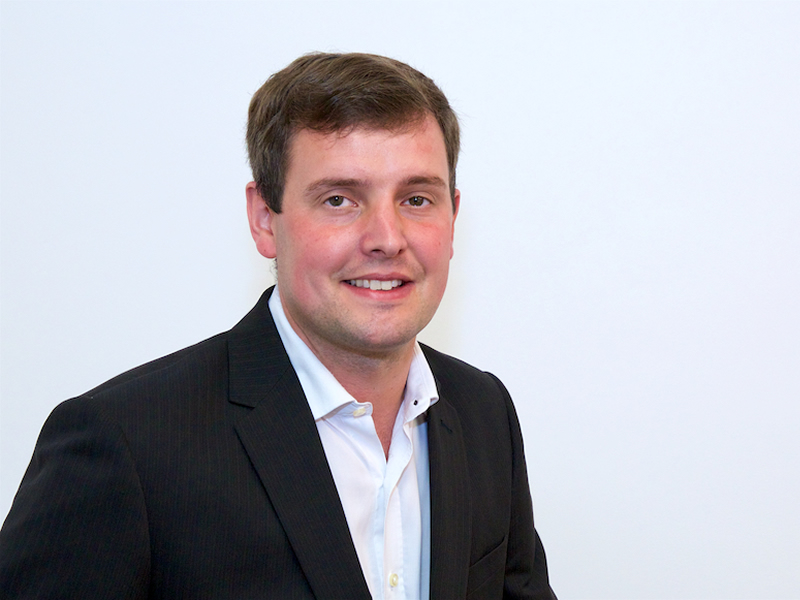 Vernon Elsey
Sales & Marketing Director
Vernon is responsible for the marketing and sales department at Growtivation, offering motivation and management, support and training of the sales team. He also manages key customer accounts. Vernon loves being part of a dynamic, focused and competitive team, all striving for a common goal and enjoying the challenges that arise.
Favourite product: Gravelrings Gravel Grid and Grassrings Grass Grid
"A completely unique design, offering significant time and money savings whilst still providing the best end results."
Email Vernon: vernon.elsey@growtivation.com
Stefan Taylor
Sales Account Manager
Stefan looks after merchants in the south/south west of the country and spends lots of time travelling to visit new and existing customers. He enjoys meeting people, turning prospects into customers and getting new quality products into merchants.
He has worked in varying types of sales roles before and now enjoys working with an enthusiastic, dynamic bunch of people, who are committed to driving the business forward.
Favourite Product: Groundtex Woven Geotextile

"It is an excellent, tough, multi-purpose geo fabric, which can be used above and below ground and is available in various size rolls and packs, so waste fabric is kept to a minimum. A bestseller!"
Email Stefan: stefan.taylor@growtivation.com
Jack Brocklehurst
Internal Sales Executive
Since joining Growtivation in 2021 as a warehouse operative, Jack quickly moved on to the sales team. Jack's role is to communicate with prospective and existing customers to drive sales growth for both Growtivation and our merchants. His main focus is on handling price enquiries and supporting the customer service team with answering technical questions from merchants.
Jack's says "My favourite thing about working for Growtivation is everyone pulls their weight. We all work together for the same rewards, from sales to warehousing".
Favourite Product: – Groundtex Geotextile Fabric
"Having used it in my previous job during artificial grass installation I would recommend the Groundtex for weed suppressant. It works well with multiple materials I.E Type 1/Granite Dust/Sharp Sand and does a solid job."
Email Jack: Jack.Brocklehurst@growtivation.com
Alan Duguid
Business Development Manager
Alan works in the Sales Department where his role is to find prospective merchants who would benefit from stocking Growtivation's products. Among his daily activities is to assist merchants in pricing Gravelrings and provide technical support to merchants to help them win orders.
He joined the Growtivation team in September 2022, from a telesales role at a social enterprise. Alan says he "enjoys the vibrant energy in the office and that everyone works hard to achieve the same goal".
Favourite Product: Gravelrings Gravel Retention System
"An innovative product in the market place that is extremely rare to find".
Email Alan: sales@growtivation.com
Millie Pitt
Marketing Executive
Millie is responsible for Growtivation's marketing department, working closely with the Marketing Director  to execute the marketing strategy. This includes producing content across multiple channels, writing for SEO and creating email marketing campaigns. She really enjoys the fact that there is always an exciting project to be working on in the pipeline.
She says: "The family atmosphere is incredible at Growtivation, which makes coming to work even more enjoyable. No matter your position or department everyone works together as one".
Favourite Product: Landtex Landscape Fabric
"It is my favourite product because it is an eco-friendly weed control solution as it effectively suppresses weeds, eliminating the need to use chemicals. Anything that helps the environment is a plus for me!"
Email Millie: Millicent.Pitt@growtivation.com
Paul Cantley
Visual Merchandising Co-ordinator
Paul joined the Growtivation team as a visual merchandising co-ordinator. His responsibility is to visit customers and make sure they have a good understanding of the product range and are aware of the opportunities we offer. Paul works closely with the sales team to feedback his findings to support them in their role.
Favourite product: Drivetex Geotextile
"Drivetex provides superior performance in ground stabilisation, filtration and drainage. Even better, it doesn't lose strength when buried in the ground, the same can't be said for woven alternatives."
Email Paul: sales@growtivation.com
Stephen Littlewood
Visual Merchandising Co-ordinator
During his visits to merchants, Stephen advises them on how to lay out their stock. He must ensure branches understand the importance of an equipped presentation stand in driving more sales. Close cooperation with customer service ensures that branches receive Gravelrings counter display units and any other marketing materials they may need.
Favourite Product: Gravelrings Gravel Retention System
"Gravelrings is an innovative product in the marketplace. A must have in any landscaper's tool kit".
Email Stephen: sales@growtivation.com
Antony Railton
Visual Merchandising Co-ordinator
It is Antony's responsibility to visit merchants and advise them on how to lay out their stock. It is his responsibility to make sure branches understand the importance of an equipped presentation stand in driving more sales. Feedback on stock situations in branches is provided through close cooperation with the customer service team.
Favourite Product: Weedtex Weed Control Fabric
"Weedtex is a small but mighty fabric. It is best suited to light-duty applications such as under decking and in residential flower borders but works hard to keep weeds at bay".
Email Antony: sales@growtivation.com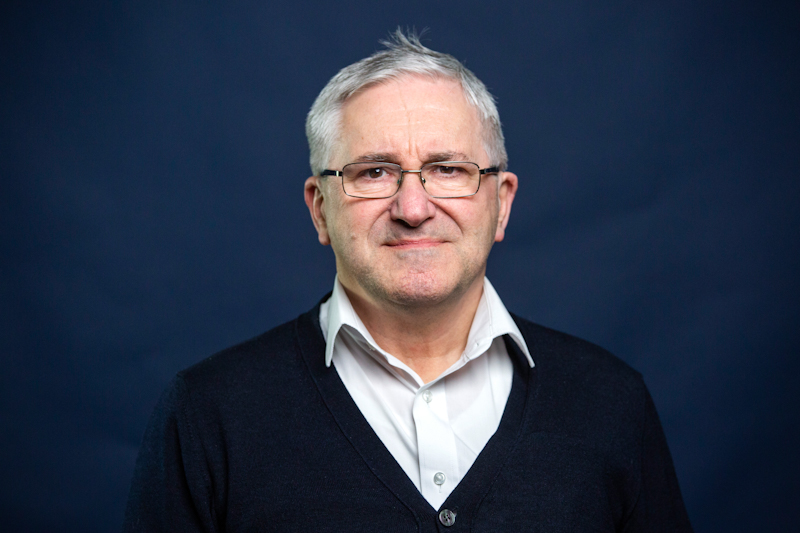 Colin Doughty
Visual Merchandising Co-ordinator
Colin joined the merchandising team to help educate our customers on best practices for laying out their stores to maximise sales. Among his responsibilities is ensuring branches are well stocked with point-of-sale boxes and leaflets, by liaising customer requirements with the customer service team.
Favourite Product: Earthworx Geotextile Fabric
"Earthworx geotextile is a must have for any civil engineer. With its superior performance in separation, filtration, drainage and ground reinforcement it can meet the needs for even the most demanding of projects".
Email Colin: sales@growtivation.com